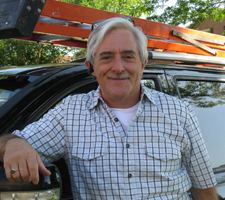 Wiltec Cabling started operations in April 1990. Serving industries installing cable for Telecommunications, Data Networks, Paging Systems, Access Control and CCTV.
We sell LG-Ericsson new phone systems as well as servicing/installing Nortel and Toshiba. Hubbell is the preferred supplier for network supplies, paging equipment is supplied by Tortech. Centaur by CDVI Americas for Access Control and Norelco SafeCam for CCTV equipment and network supplies.
We have established great relationships with experts in each field for so we can provide the best possible solution for your needs. They have proven they are there for situations where your needs exceed our experience with either the hardware or software.
We have access to new and refurbished telephone equipment, a full line of data network equipment from rack and wall cabinets, switches, patch panels and patch cables, fibre backbones.
We offer paging systems with or without back ground music. A line of commercial or residential entry systems.
With the ever increasing need for security, we are experienced and trained in the design and installation of  CCTV systems, from camera's and lenses with time lapse recording or motion recording, fully integrated with smartphones.
If there is an electronic need on your wish list – let WILTEC CABLING help.